Limited Edition Make Savage the Body T-Shirts are being re-released. Orders close May 17, 2019.
Your support means so much to me as I deal with the degeneration of my neck and the impending surgery. And also, I just love seeing you all wearing the shirt. It makes me feel loved and connected.
Now available in military green.
I am a Writer. A Designer. An Athlete.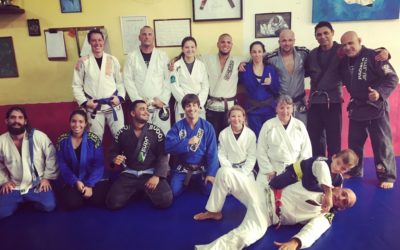 The Copacabana sun smiles through the doors of Strauch Jiu-Jitsu as I reach the top of the stairs. Windows line the wall that faces the street, and from one story up the street below loses any sense of menace. All I feel is warmth and energy. Gis and belts...